Youth Event 2023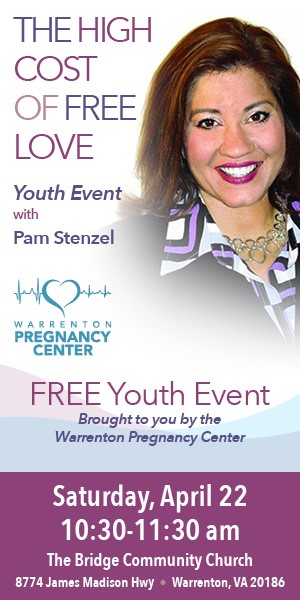 CALLING ALL YOUNG ADULTS!
Pam Stenzel is one of the most sought-after youth speakers in the county. Come hear her riveting testimony of how God transformed her life. Her talk — The High Cost of Free Love — will be followed by a Q&A.
This FREE talk is geared toward teens and their parents.
All are welcome! No RSVP is necessary.
Questions? info@wpc.life
Saturday, April 22, 2023, 10:30 am
The Bridge Community Church
8774 James Madison Hwy
Warrenton, VA 20186